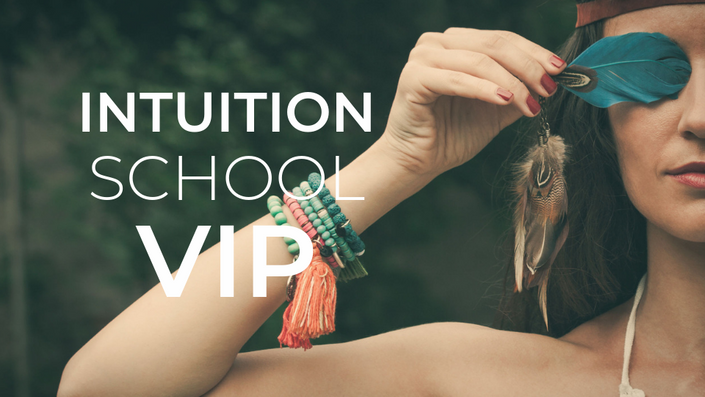 Intuition School VIP
Access to EVERY course I ever add to Intuition School PLUS 1:1 VIP coaching with me!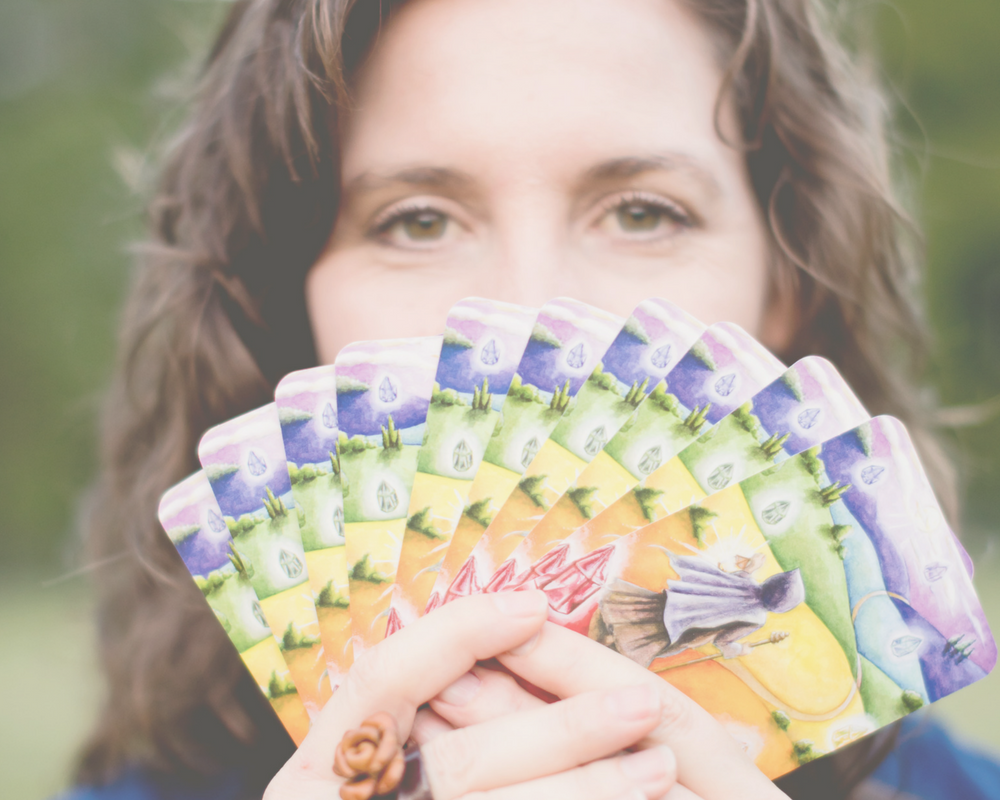 A message from your human spirit guide...
Thank you from the bottom of my heart. This experience with you in the 30-Day Oracle Experience has exceeded my wildest dreams and I hope it has for you too!
If you would like to continue what we have started -- what YOU have called into YOUR life -- below is your opportunity to work with me AND with each other.
I hope you will be continuing your journey in this sacred space with us.
With the INTUITION SCHOOL VIP option, you get access to EVERY course I EVER add to Teachable AND you get 3 months (6 sessions) of 1-on-1 private, customized coaching with me.
Let's talk about the personalized coaching first. You've seen my coaching style in the group & on video, and the way I dive deep into readings to get to the core message that wants to be shared. And you've seen how I find the right action steps to help someone get to her next level.
Working privately with me 1-on-1, you get all of that specialized, intuitive attention and more.
Need an energy healing session? We can do that.
Want a reading to figure out what's going on behind the scenes of your life or business? You've got it.
Need to talk through your stuff to figure out how to get into alignment with who you're here to be? No problem.
You get all of that--me focusing on you--for 3 months PLUS you become an Intuition School Insider and founding member, and get access to EVERY course I EVER add to Teachable!

This includes courses I've already made, such as:
Awakening Your Inner Oracle 1 + 2

Awakening the Whole Self: a creative spiritual journey (Soul Art)

Moon Wishing: The Art of Manifesting Transformation

Energetic Vision Board

Magical Moon Creative Life Guidebook

Grow Your Own Mandala

Foundations for a Thriving Soul

5 Practices for Living a Juicy, Intuitive Life

Psychometry

Meet your Spirit Guides
As well as courses I have planned, including (but not limited to):
Mastering Your Inner Oracle 3

Miraculous Mind

Activating your Light Language

Intuition Cleanse

'My Intuitive Year' Planner
Plus so many more things I have created or am dreaming of creating for you:
mini classes + workshops on chakras, pendulums, crystals, sprit guides, spirit animals, etc

still meditations / moving meditations / creative meditations

creative projects

card spreads

challenges

studies of specific decks

oracle games + group gallery readings

rituals + practices

self-care studies

collaborative projects (what can WE create and send out into the world together??)

and more
All of these classes are designed to help you deepen your connection with your intuition and super-charge your creative spirit.
As an Intuition School Insider and founding member, you'll not only get access to our Soul family community of like-hearted women, but you'll also get to help CREATE that community as a welcoming, sacred space where those of us who need a place to belong, to feel heard and understood, to learn, to develop our gifts, and to BECOME who we are here to be, feel at home.
This is an extension of the Soul family that was so gracefully created in the course Facebook group, only we are now a collective of Light shining out into the world calling all of those who are looking for us!

And this is your chance to ROOT yourself in this space and blossom into your highest frequency with your Soul sisters at your sides!
Will you join us?
As soon as you join, you'll get instant access to Moon Wishing, Awakening the Whole Self, the Energetic Vision Board project, and Magical Moon Creative Life Guidebook, plus you'll keep your access to the 30-Day Oracle Experience (officially called Awakening Your Inner Oracle 1) + you'll be initiated into the Intuition School Inner Circle private, sacred Facebook group.
And I'll be with you every step of the way. I'm looking so forward to continuing our journey together to bring the healing + magic(k) we are here to deliver.
Are you ready to own your power and step into your purpose? Let's get started.
Your Instructor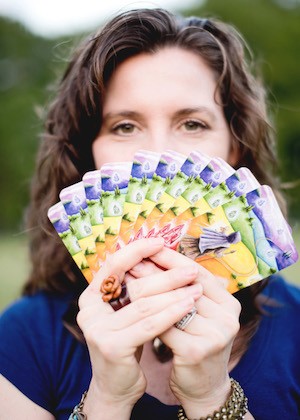 Everything you desire is inside of you. The more you look to the outside world for answers, the further from your desires you go. Are you ready to shift from "want" to "have"? Then let's take a journey, shall we? Hi, I'm Jen Blumenthal, Founder of Intuition School + Human Spirit Guide for awakening women craving more meaning, connection, and joy in their lives with flow and ease. The secret lies in finding your unique flow and ease first, which then leads naturally to the rest. To help you find it, I'd love to share the wisdom of oracle cards + the magic of the moon, guide you through the healing process of Soul Art, clean up your energy, and help you make friends with your (very talkative) intuition as we explore the unique landscape of your Soul and empower you to free your awakening Spirit. Curious to know more? Let's play!
Frequently Asked Questions
How do I schedule my private VIP sessions with you?
The instructions to schedule our VIP sessions are included as a module within Intuition School so you can easily find them.
Do I really get lifetime access?
YES! For as long as there is a school, you have access to whatever level you sign up for. Once you join you become an official part of my Soul Family and that connection will last forever... with that said, will you be inviting me over for holiday dinner?? :)
On the Intuition School Insiders and VIP do I really get access to EVERY course?
YES! If it goes into Teachable, you get it!
I really want it but I can't afford it.
Ok, not really a question, but something that comes up a lot. I can't tell you what to spend your money on or make you a budget to determine if you really have the money or not, but if you feel that this is something that your Soul needs, then you will find a way to prioritize your money to invest in this for yourself. Investing in things that you KNOW are positive for your growth is self-care. When you fill your own cup, you restore your resources and enlarge your inner light so that you can become who you are here to be. The more you do that, the more magnetic you become for increased abundance to flow to you. So are you on this planet to serve other people as a healer, teacher, lightworker, starseed, or anything else? The best way to increase your income is to work on your inner world and that's exactly what we do in Intuition School, so the real question is: can you afford NOT to sign up if you KNOW you're here to serve in some way? It's time for you to get to work. If you have fears around money or need help figuring out payments, please contact me and we can walk through it. Sometimes it's just fear. Sometimes it's really about focusing your money elsewhere than here. We can help you figure out what's best for you… by the way, manifesting and money mindset are 2 things that we work on in Intuition School.
Can I get a refund if I change my mind?
Yes, enrollment comes with a 30-day money back guarantee. If you are not satisfied, please first give me a chance to fix the issue. If that doesn't work, I'll give you a refund, no hard feelings. You'll forfeit all bonuses and I'll ask you to delete/destroy anything you have downloaded from the school.
Will this offer be available at a later date?
No. Intuition School is in its infancy now and I'm working to grow it and share its light. My goal is to enroll 108 founding members at an all-for-one lifetime enrollment price (ALL courses in Intuition School as a package for one low price). Once those 108 founding members are enrolled, each course will be priced separately at their full price. The value of Intuition School now is around $3000 (plus bonuses) and will continue to go up with each new course that I add (there will be at least 2 more courses added over the next 12 months). So, if this is something that is calling to you and you don't want to miss out on the chance to become a founding member or don't want to pay full price later, now is your best chance to get the best deal. Do not wait or you'll miss your chance.
What happens to my current access in the 30-Day Oracle Experience if I don't take you up on your offer?
If you choose not to enroll in one of the offers, then we will part ways (for now) and you will loose access to both the course and the course Facebook group. The last day to access the 30-Day Oracle Experience and the Facebook group is Sunday, August 11th, 2019. After that, you will be removed from both the course and the Facebook group. You will always be welcome to return, but you will have to pay the pricing that's listed at that time.
When do I get access to all of the courses as an Insider or VIP?
If you enroll as an Insider or VIP you will get immediate access to all of the courses currently in Intuition School in Teachable. You'll get access to new courses as soon as I upload them to Teachable. The courses currently in Teachable are: 30-Day oracle experience (which will be renamed to Awakening Your Inner Oracle 1), Awakening the Whole Self: a creative spiritual journey, Moon Wishing: The Art of Manifesting Transformation (DIY version), Intuition School Inner Circle, Energetic Vision Board, Magical Moon Creative Life Guidebook. Any other courses that I listed in the description on the sales page are courses I will be building and uploading to Teachable over time. Some of the courses I have already created and taught live in person, but need to be reformatted to an online format before I can upload them. Other courses and products I still have to create. I will be uploading things to Teachable on a regular basis and you will get access to them as soon as I upload them.
What guarantee do I have that you'll add more courses once I enroll as an Insider or VIP?
I am offering you a money-back guarantee. If I don't upload at least 2 more classes to Teachable by December 31, 2020, I'll be happy to issue you a full refund at your request. This is my life's work and my passion. It's my mission to surprise and delight you with courses, resources, products, and support along your journey so I am confident that you'll be completely delighted by your experience.
Can I cancel my membership later on?
No. You are purchasing a product and/or services. This is NOT an ongoing monthly subscription plan. If you have chosen to pay for your enrollment using a payment plan, you are obligated by law to pay the entire amount in full (unless you request a refund within the 30-day guarantee window). By registering through Teachable and entering your payment information, you are agreeing to pay the full amount. If you have any questions about this, please ask before purchasing. I'm happy to chat about it and help you decide if enrolling is right for you.
Why should I enroll in Intuition School now before you have fully built it out?
This is your chance to get in on the ground floor and become a founding insider at a price that I won't be offering for long. When you enroll now, you will already have forever access to the Wise Oracle beta program plus all updates I make to the course, the Energetic Vision Board project, and the Magical Moon Creative Life Guidebook. And you'll get automatic access to every course I add from there. I am so passionate about teaching women how to use their intuition to empower themselves and become who they are here to be, that I'm confident that I'll upload at least 2 full courses (maybe more) by the end of 2019. If, for some reason, I do not create at least 2 courses by the end of 2019 you will get all of your money back. So you have nothing to lose (except the frustration of taking a spiritual journey alone).
I have more questions...
If you have more questions or want to know if Intuition School is right for you, shoot me a Facebook message (friend me at facebook.com/rinehaja) or send me an email at
[email protected]
and we can chat about it. I'm happy to answer any questions you may have.
This course is closed for enrollment.