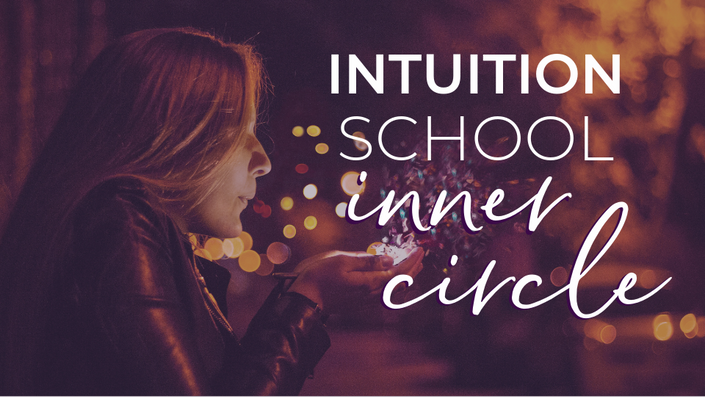 Intuition School Inner Circle
Making magic together
The Intuition School Inner Circle is a monthly membership program of passionate and compassionate Souls
consciously and collectively bringing light and healing to ourselves and the world where we come together as that collective to collaborate, support each other, keep each other on track on our spiritual paths, deepen our connections, develop our spiritual gifts, and amplify our light by coming together.
We will use oracle cards as our main tool for direct connection to the Divine to heal and transform our lives and share our sacred medicine in the world.

When I was thinking about offering this to you I wanted to know what it would do for you to join the inner circle, so I pulled an oracle card.
The card I pulled is #83 Common Ground from the Galactic Heritage Deck by Lyssa Royal Holt.
First off, notice that it's an 11 energy (8+3=11). It always tickles me when I pull an 11 energy when working with my circle because 11 is the number of intuition and that's exactly what we're doing by working together -- magnifying our intuitive skills and powers. Ok, Universe. So noted.
And then there's the common ground part. Imagine taking all of the different parts of you and integrating them together so that you existed in total wholeness and harmony. You didn't have to hide your woo-woo side from certain people or worry that your "friends" or family won't get you.
Imagine if you could take all those parts of you that were seemingly different realities, bring them together as common ground and be empowered to create a new, single, evolved reality for yourself -- bridging the visible and invisible worlds, the spiritual and the practical, the yin and the yang to bring them together as one so that you can live from a place of wholeness and authenticity EVERY DAY.
Imagine stepping more fully into who you want to be, bringing the mystical and spiritual practices that empower you and make you feel good into your everyday life in a natural way so that you develop stronger connections to spirit, to yourself, and to those around you. You become more of who you are as you peel back the layers of who you are not.
And imagine doing this with a group of other awakening women who "get" you, who have your back, who can empower you, and who would love to receive that back from you as well.
This vision of integration that I just described is what the inner circle can do for you because it creates the container to hold you on your journey while you are shapeshifting into your highest frequency of Self. This journey takes time, support, and encouragement, and doesn't it sound like an amazing journey??
Here's the practical stuff you get when you join the Intuition School Inner Circle:
Monthly Medicine Circle:

a live, monthly, creative ritual guided by me and based on what's going on with the group or in the cosmos.

Weekly Wisdom from the Cards

: our live, weekly class every Monday with a brilliant lesson of awakening from the cards (and a handful of people will get a live reading from me in each class).
A new

monthly card spread

to help you work with your oracle cards on a variety of topics.
A

library

of past creative rituals, workbooks, and projects to use at your leisure.
THE BEST

Soul Family FB community

out there to support you on your journey. (I'm biased... I know!)

Extra accountability, support, + feedback

from someone who totally gets you and knows where you are (ME!) to help you go deeper with your spiritual connection, your journey, and your readings.

Surprises and extras

as they come up (like a bonus New Moon ritual for the New Year, a gorgeous workbook to track your yearly reading, practices to work with the Moon cycle, free mini oracle classes, The Omen Days project to work with nature, the Alchemy of Awakening Self-Discovery Guide, and more to awaken + develop your intuitive powers and spiritual gifts).
Plus you get 3 BONUS classes:
Moon Wishing: The Art of Manifesting Transformation. A beautifully abundant course on how to work with the Moon cycles to manifest what you desire in your life.
Grow Your Own Mandala: a Creative Meditation. A mini course to learn how to draw your own beautiful mandalas and practice a moving meditation as you draw.
11-Day Oracle + Intuition Experience. My signature experience to learn how to open up your intuition and read oracle cards intuitively every time.
Your Instructor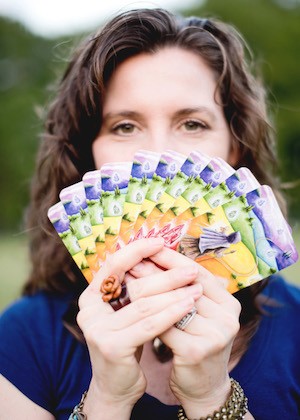 Everything you desire is inside of you. The more you look to the outside world for answers, the further from your desires you go. Are you ready to shift from "want" to "have"? Then let's take a journey, shall we? Hi, I'm Jen Blumenthal, Founder of Intuition School + Human Spirit Guide for awakening women craving more meaning, connection, and joy in their lives with flow and ease. The secret lies in finding your unique flow and ease first, which then leads naturally to the rest. To help you find it, I'd love to share the wisdom of oracle cards + the magic of the moon, guide you through the healing process of Soul Art, clean up your energy, and help you make friends with your (very talkative) intuition as we explore the unique landscape of your Soul and empower you to free your awakening Spirit. Curious to know more? Let's play!
Course Curriculum
Orientation + Schedule
Available in days
days after you enroll
Energy Clearing for Self, Spirit, + Space Masterclass
Available in days
days after you enroll
Courses Included with Purchase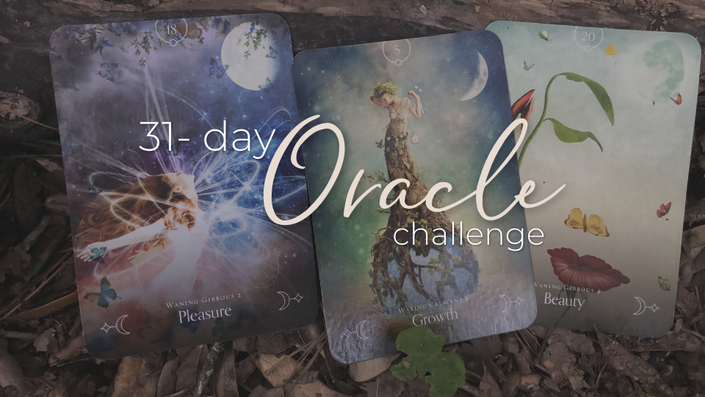 31-Day 'Who am I?' Oracle Challenge
Get to know yourself through the lens of your cards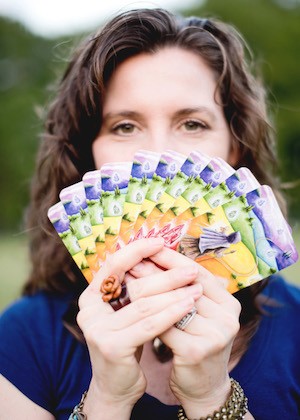 $47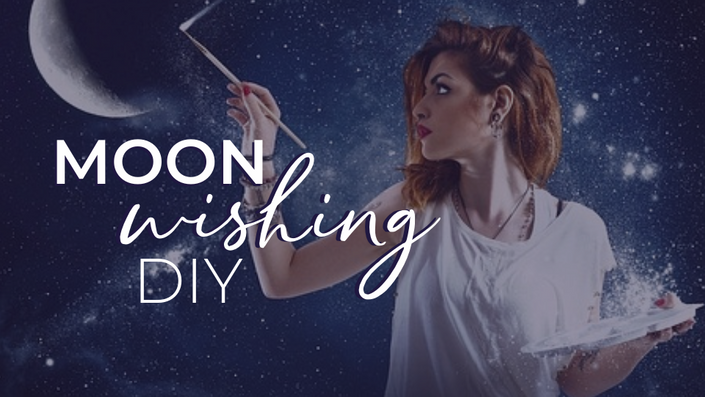 Moon Wishing (DIY)
The Art of Manifesting Transformation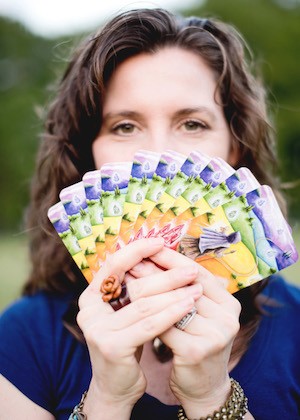 $97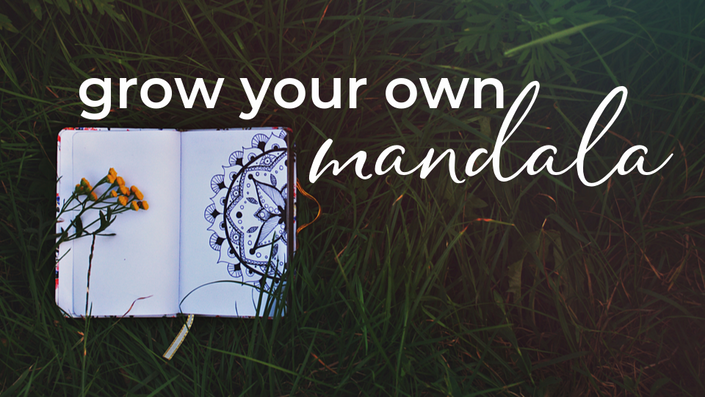 Grow Your Own Mandala: a Creative Meditation
$47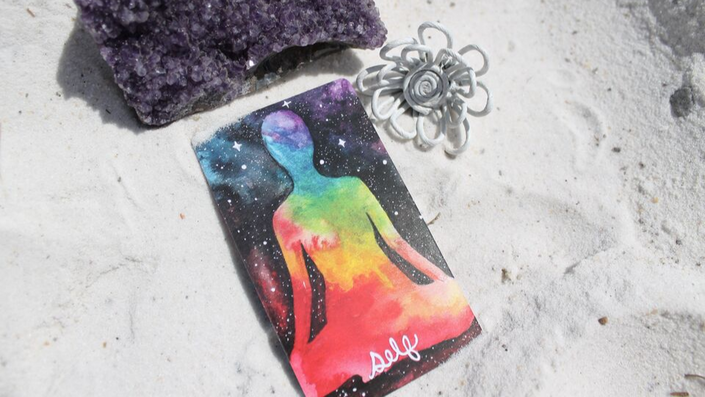 11-Day Oracle + Intuition Experience
Awaken your intuition with oracle cards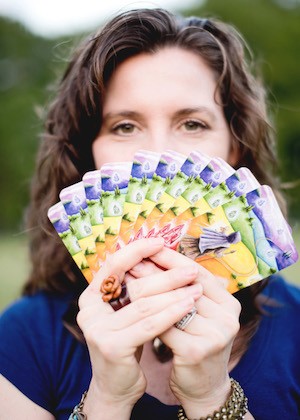 Original Price: $191
Frequently Asked Questions
When does the course start and finish?
This is not a course. It's an on-going monthly membership program. Once you enroll in the membership program, you will receive full access to the private Facebook community, the library of rituals, the live classes + rituals, and the ongoing experience, and you will pay $33 per month on-going for as long as the program exists, until you choose to cancel your membership, or until you upgrade as a full student in Intuition School. When you upgrade to a full student in Intuition School your membership in the inner circle converts to a bonus and becomes free.
How long do I have access to the membership?
You will have full access to the membership program and all of its features and content for as long as you pay your monthly fee or you upgrade to a full student in Intuition School (at which time the Inner Circle becomes a bonus).
What if I am unhappy with the program?
I never want you to be unhappy! If you are unsatisfied, you may cancel your membership at any time. Please note: there is no pro-rated refund if you cancel in the middle of a billing cycle. You will forfeit any monies already paid and will retain access to the membership program and all its content until the end of your billing cycle. After that time, you will be removed from the program and no longer charged the monthly membership fee.
Is this a year-long membership?
The Intuition School Inner Circle is an on-going membership program that has no end (unless you choose to cancel your membership or upgrade). You pay $33 per month as long as you are a member or until you upgrade to a full student in Intuition School (at which time the Inner Circle converts to a bonus and becomes free).
Is there a contract to sign or a minimum commitment I have to make?
Nope! No contracts, no minimums. Join for as long as you'd like and cancel whenever you'd like.
Will my monthly rate ever increase?
As long as you remain a continuous member, your monthly fee will not increase. Should you cancel your membership and then decide to re-enroll, you will re-enroll at the then-current monthly price.
What happens if I enroll as a student in Intuition School? Do I have to pay for the membership separately?
Nope! If you enroll as a student in Intuition School, your membership to the inner circle converts to a bonus and becomes free.
This course is closed for enrollment.